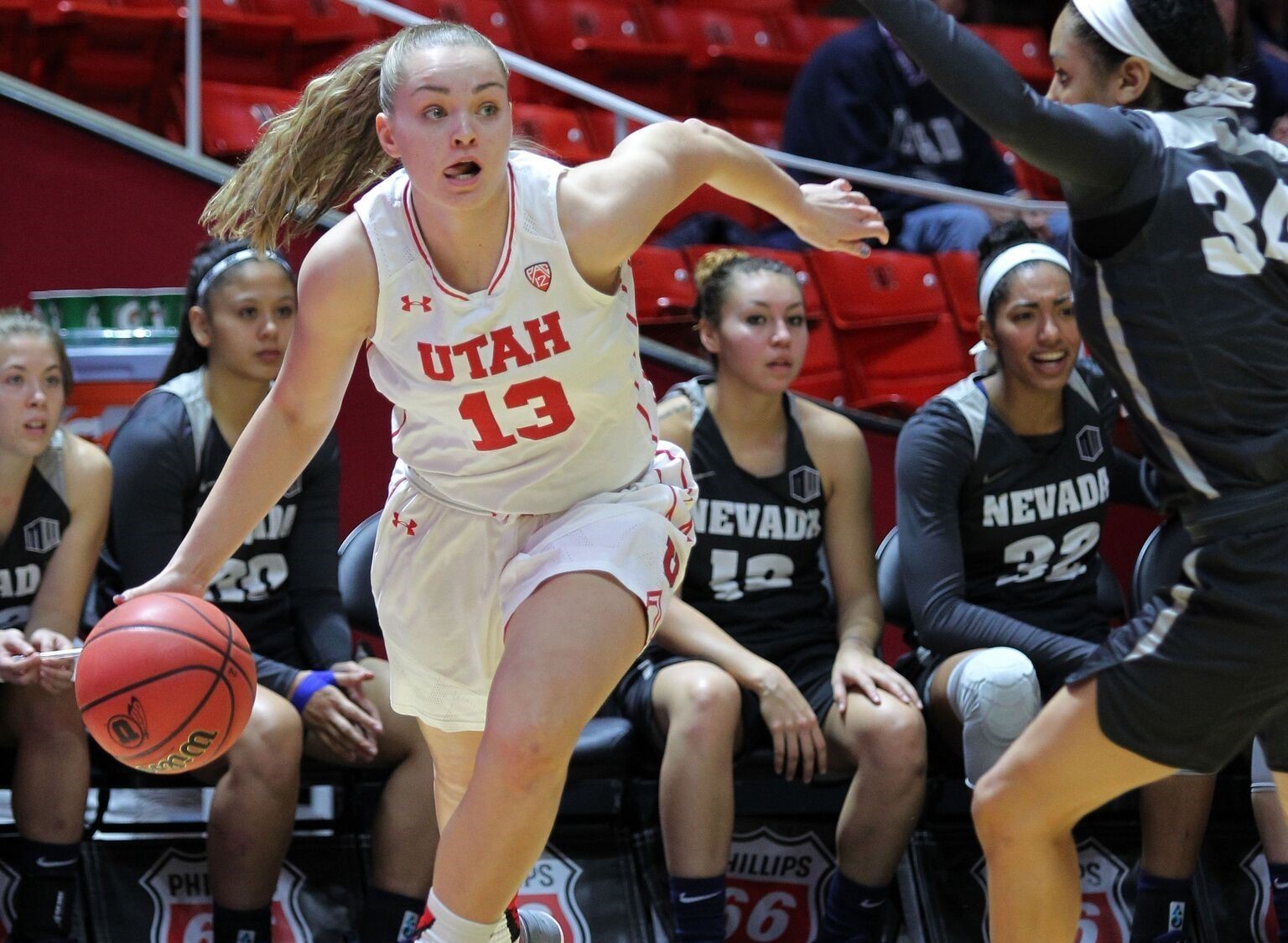 Class of 2016 Bishop Gorman graduate Megan Jacobs has announced her intentions to transfer from PAC 12 program Utah to Mountain West program Colorado State on Wednesday.
A two-year contributor for the Utes women's basketball program, Jacobs played in 29 games this past season as a sophomore, averaging 13.4 minutes per game, where she averaged 3.9 points, 1.9 rebounds and 1.5 assists per game.
Jacobs addressed the Utes family with a heartfelt update on Facebook.
"As a new chapter of my life is about to take off I just wanted to thank the University of Utah for the past two years. I learned a lot, faced a lot of adversity, and became a better person because of it. I met some incredible people and made friendships that I will cherish for a lifetime. I am beyond excited to spend the next 3 years at COLORADO STATE and continue to better myself as a basketball player and a student! #Take2 🎥 🐑 @ Fort Collins, Colorado"
A three-star prospect coming out of Bishop Gorman, Jacobs was a four-year starter, twice helping the Gaels reach the 4A state tournament (2015 and 2013).
An established ball handler with a knack for scoring, Jacobs was twice an All-Silver State selection (2016 and 2015) and twice a All-Rising Star selection (2014 and 2013).
Ecstatic to coach his new forward, Colorado State head coach Ryun Williams issued a statement on jacobs arrival.
"Megan has an incredible skill set and the ability to play all over the floor, both offensively and defensively. She has a very high basketball IQ. We're excited to bring in a player like Megan, whose skills allow her to affect a game in so many ways."
Forced to sit out this next season, Jacobs will have two years of eligibility remaining after transferring from the Utes.
Photo provide by: Utah Athletics