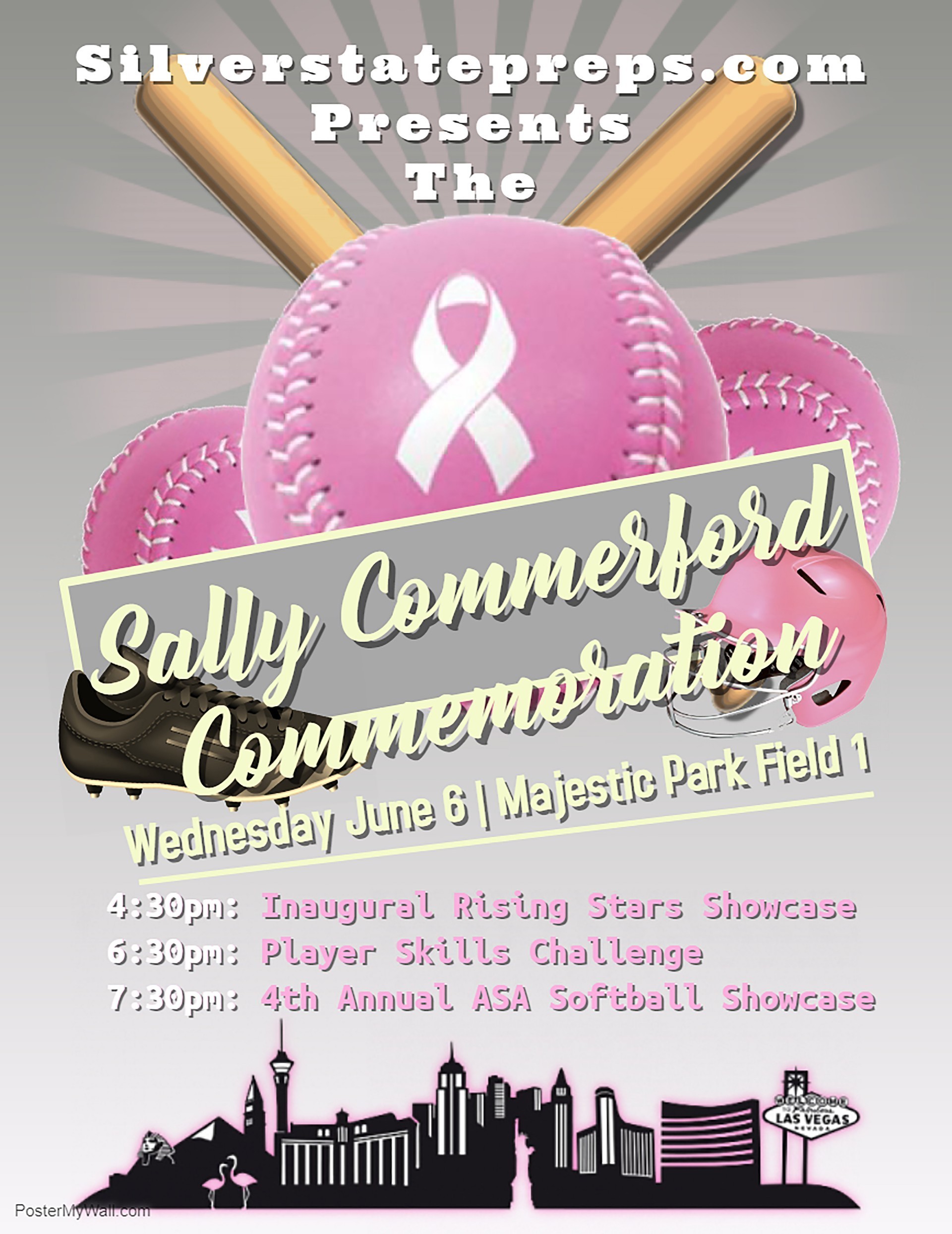 Evolving the fourth annual ASA Softball Showcase on Wednesday June 6 into an evening of softball, Silverstatepreps.com welcomes the inaugural Sally Commerford Commemoration.
In honor of the late ASA commissioner, Silverstatepreps.com in its fourth year of partnership with USA softball has dedicated the event to one of it's primary founders.
Evolving the night from one high school showcase into a celebration of life and high quality softball in the state of Nevada, Silverstatepreps.com has added the inaugural Rising Stars Showcase (6th, 7th, 8th and 9th graders) focused around tomorrow's future stars of softball.
Ending the night with the fourth annual Softball Showcase, a skills challenge featuring a home-run derby contest, fastest pitch and speed challenge will bridge the gap between the two showcases.
Listed below is the lineup for the inaugural Sally Commerford Commemoration.
Inaugural Rising Stars Showcase sponsored by BSN Sports: 4:30 p.m. at Majestic Park Field 1
Game Rosters: 28 of the top 14U softball players
Inaugural Primetime Skills Challenge sponsored by Primetime Batting Cages: 6:30 p.m. at Majestic Park Field 2
Skills Challenge Participants TBD
4th Annual Silverstatepreps.com Softball Showcase sponsored by BSN Sports: 7:30 p.m. at Majestic Park Field 2
Game Rosters: 28 of the top 18-16U softball players